Need gently used/new blankets and kids clothes (age 4- adult M)
Drop Off Points:
Crossing Community Church Newtown (80 Lower Silver Lake Rd, Newtown, PA 18940)
Christ Reformed Church Telford (171 Church Rd, Telford, PA 18969)
Calvary Chapel Central Bucks (150 E Butler Ave, Chalfont, PA 18914)
Faith Church at Sellersville (700 N Main St, Sellersville, PA 18960)
 Please Drop Off before Dec 6, 2017
---
General Information

Date: December 8-9th
Location: Crossing Community Church (80 Lower Silver Lake Rd. Newtown, PA)
Time of Arrival/ Departure: Dec 8th arrive (4pm) /  Dec 9th depart (9pm)
Cost for those providing own transportation: $20
Cost for those needing transportation: $30 (As an individual you are not guaranteed to be on a specific team)
New/ Gently Used Blankets
Please collect new/ gently used blankets. With the chilly season ahead blankets are a need in many homes. The blankets will be used to give to the kids in housing projects and shelters.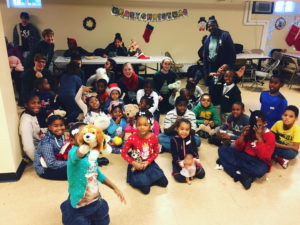 Paperwork Needed
Once your paperwork is sent in you will be sent mandatory training videos. You must watch and practice before coming on December 8th. It is important you are prepared as we do not have time to practice during the missions trip. Reminder the extended registration deadline is November 12.
[maxbutton id="3″ url="https://gallery.mailchimp.com/c889648498d01d6840ba1690d/files/7d7a80b5-6105-4d01-a318-01f098622523/A_Flood_Philly_Christmas_2017.docx.02.pdf?utm_source=Flood+Philly+2&utm_campaign=6c69294e66-EMAIL_CAMPAIGN_2017_10_09&utm_medium=email&utm_term=0_4601132e35-6c69294e66-" text="Registration Form" ]
        Please mail in your registration to.
Flood Philly: P.O Box 489 Dublin, PA 18917
Come as a Team
Teams can consist of 4-10 people. If you have more than 10 please consider splitting up your team accordingly. You will be given a Flood Philly Team member that helps to organize the Children's programs and teach the Bible lesson. If you do not wish to have the Flood Philly Team member please contact Katie McIntyre (215) 589-8808.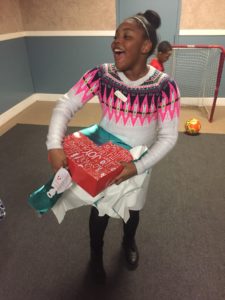 Box Gifts:  This year, we will be asking each group to bring a specific items to contribute to the box gifts we will be packing for the children at the Christmas parties.
If you are not sure what your group is assigned to bring, please email cefbucksmont@gmail.com.
These are the items we are collecting:
 – kids' soap
– toothbrushes
– pencils/markers
– small toys
If you have any of these items to contribute, feel free to drop them off at one of our drop-off points above or bring them to A Flood Philly Christmas!
Friday: Location Crossing Community Church (CCC) Newtown

---

4pm-5pm
Sign In/ Registration: Given materials and meet team leader from CEF. Unload van if needed.
5pm-5:45
Dinner
5:45-6:30
 Message
6:30-8pm
Training, Packing Gifts
8pm-9pm
Group Games
9pm-10:30
Get ready for sleep
10:30pm
Lights Out
Saturday: Location Crossing Community Church (CCC) Newtown and Philadelphia

---

9am-9:45
Breakfast
10am-11am
Travel
11am-5pm
Christmas Parties and Free Time in the City (You provide lunch)
5pm-6
Travel
6pm-7
Dinner
7-8
Worship and Testimonies
8:00-8:30
Pack-up to leave
  

Free t-shirt!
You will be given a free t-shirt to wear December 9th.